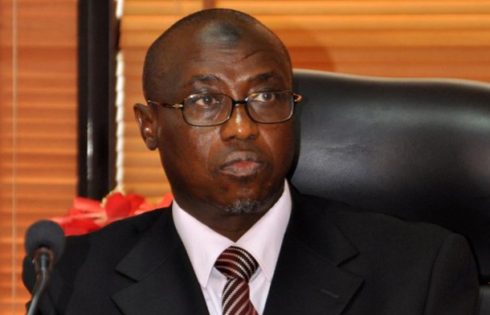 An Abuja-based lawyer, Mr Pelumi Olajengbesi, has faulted the age criterion placed on the ongoing recruitment of the Nigerian National Petroleum Corporation.
In a letter written to the Group Managing Director of the NNPC, Dr Maikanti Baru, on March 26, Olajengbesi threatened to drag the national oil company to court for placing discriminatory age requirement on qualified Nigerians who would have applied for the jobs recently advertised by the corporation.
The NNPC had recently invited applications from candidates for a number of positions including trainees who must not be more than 28 years as of December 31, 2018 and had graduated from a university or polytechnic not earlier than 2014.
However, Olajengbesi contended that the criterion on age and process violated section 3(e)(iv) of the Fundamental Rights (Enforcement Procedure), 2009 which protected the public interest  of Nigerians.
He said, "Following the advertisement for the 2019 NNPC recruitment for Graduate Trainees, Experienced Hires, Senior Officers and Supervisory Cadre on your official website dated March 13, 2019 of which the criteria for application include that an applicant must not be above the ages of 28, 34 and 37 respectively.
"I wish to express outright disapproval on the above set criteria used by the corporation in the on-going recruitment as being discriminatory, segregating and exclusive to the disadvantage of qualified Nigerians who may wish to participate in the process.
"My disapproval of this age discriminatory recruitment process is anchored on the provision of Section 42 of the Constitution of the Federal Republic of Nigeria 1999 (as amended), which stops any person, organisation or body from discriminating against any citizen of Nigeria."
He added, "The NNPC as a federal entity must be at the vanguard of safeguarding and justifying this provision through its dealings with the public.
"It is rather disheartening that an esteemed corporation such as NNPC has set itself on the path of total regard of constitutional provisions while being an agent of the Federal Republic of Nigeria."
However, NNPC in a statement issued by Group General Manager, Public Affairs Division, Mr Ndu Ughamadu, in Abuja on Wednesday, the corporation claimed that it was an equal opportunity employer.
Ughamadu said that phase one of the on-going recruitment exercise was over, adding that tests would be conducted in 50 centres across the country.
He said that the phase one of the exercise, which kicked off via nationwide advertisements in the national dailies and online media on Wednesday, 13 March ended midnight on Tuesday with the closure of the corporation's application portal.
Ughamadu said the second phase of the exercise involving shortlisting of qualified candidates had started and explained that the qualified candidates would be invited to participate in computer-based aptitude tests.
He said that tests would be administered in about 50 centres across the country, saying those who emerge successful in the tests would subsequently be invited for oral interviews for final selection.