An anti-malaria advocate, Oguzhan Siliviri, has revealed that Nigeria contributes 25 per cent of malaria burden across the world, with over 300,000 persons dying in the country every year due to the scourge.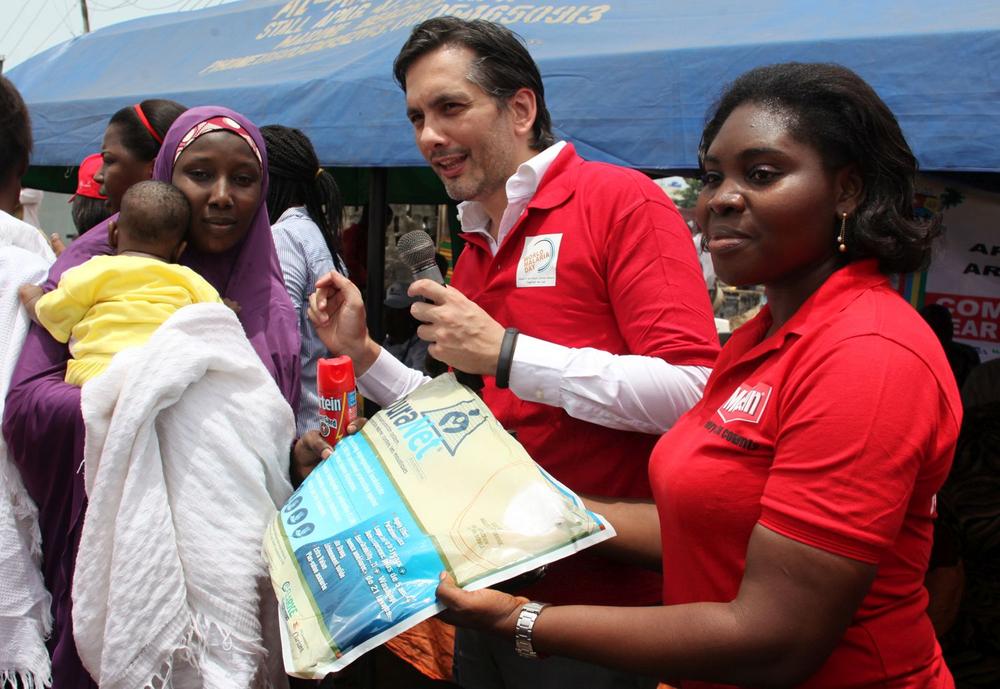 ---
He said it was unfortunate that despite 97 per cent of Nigerians at risk of the scourge, research still suggests that the citizens have continued to show nonchalance to prevention of the scourge, including the non-use of insecticide treated nets, among others.
Siliviri, who stated this during the Mortein Anti-malaria Summit held in Lagos recently to mark April 25th World Malaria Day, explained that children and women were more hit by the consequences of the disease.
According to him, millions of people were suffering from malaria all over Nigeria and every minute a child reportedly dies from malaria," adding that since the scourge was preventable, RB has put motions in place to reduce the scourge by at least 55 per cent beginning from communities in Lagos State.
"Malaria is not a destiny for Nigerian children, malaria is preventable. We have proved this in Kosofe with a 55 per cent reduction in malaria cases in children in only six months in the community. To replicate the success of the project, we would go from community to community, house to house and mom to mom with the help of grass-root NGOs, to distribute insecticide treated nets and Mortein, as well as educate them on how to protect themselves and their families against Malaria," he noted.
Siliviri, who is also the Marketing Director, Reckitt Benckiser West Africa, stated that the 'Mortein Own a Community Campaign Research', in partnership with the National Institute of Medical Research (NIMR) through the Lagos State Ministry of Health (LSMOH) gives further credence to the three core methods of integrated malaria vector control, and that if Nigerians can adopt and adhere strictly to the recommended measures, the country stands a chance at eliminating the disease.
According to him, Mortein was working on educating and training households in every local government of Lagos State to accomplish a benchmark of 1000 households in a year, including a door-to-door education on how to prevent malaria
He also added that "the vision is to make sure that by 2030 malaria is eradicated from Nigeria or at best reduce to a very minimal level.
In his presentation, a Public Health Vector Control Specialist and Head, Malaria Research Programme, Nigerian Institute of Medical Research, Lagos, Dr. Sam Awolola, who led the project exercise, said the six-month project tagged: "Mortein Own a Community Project" was to assess the efficacy of the combined interventions of Long Lasting Insecticide Nets (LLINs), Larviciding and Mortein on malaria prevention at select mosquito hot spots in Kosofe Local Government Area of Lagos State.
According to his confirmation, there was a 55 per cent reduction in the cases of malaria amongst children under the age of 10, in homes where all the interventions provided to them were used. He commended Mortein for its contribution towards the fight against malaria in Nigeria and also stressed that community participation and cooperation are very key to the success of major malaria vector control programmes.
Reiterating Mortein's commitment to eradicating malaria, Marketing Manager Mortein, Bamigbaiye-Elatuyi Omotola stated that Mortein has been at the forefront of the fight against malaria in Nigeria. "In the past few years, Mortein has partnered with the Federal Ministry of Health through the National Malaria Elimination Programme (NMEP), Lagos State Ministry of Health (LSMOH) and various state ministries of health to foster education on malaria prevention via TV infomercials and at primary healthcare centres . We have taken it a step further with the Mortein Own a Community Project and we do not intend to stop in Kosofe only. We intend to implement this all across Nigeria, starting with Lagos state. Mortein is partnering with the Civil Society for Malaria Control, Immunisation and Nutrition (ACOMIN) in Lagos State, and over the next couple of months will replicate the Own a Community Project proven steps to malaria prevention across 20 select grass-root communities in Lagos State," she said.
Also speaking at the press briefing, Director of the United Nations Information Centre (UNIC) in Lagos, Mr. Ronald Kayanja commended Mortein's work on malaria prevention in Nigeria. He also stated that initiatives like the Mortein Own a Community Project is supporting the United Nations to achieve a part of goal 3 (section 3.3) of the sustainable development goals; "To end the epidemic of malaria by 2030".
In her goodwill message, Advocacy Sensitisation Mobilisation Officer, Lagos State Ministry of Health, Mrs. Akintunde Ibironke, representing the Commissioner for Health, Lagos State, commended Mortein for its work and continuous support in the fight against malaria through its collaboration with the government and innovative solutions. She therefore pledged the Lagos State government's commitment to work with RB / Mortein to ensure the implementation of this initiative at every local government within the State.