David Cameron had a rather embarrassing moment yesterday when his conversation with the Queen was caught on camera. Cameron was seen talking about the upcoming anti-corruption summit taking place in the UK and remarked to the Queen "we've actually got some leaders of some fantastically corrupt countries coming to Britain," before naming Afghanistan and Nigeria as "possibly the two most corrupt countries in the world."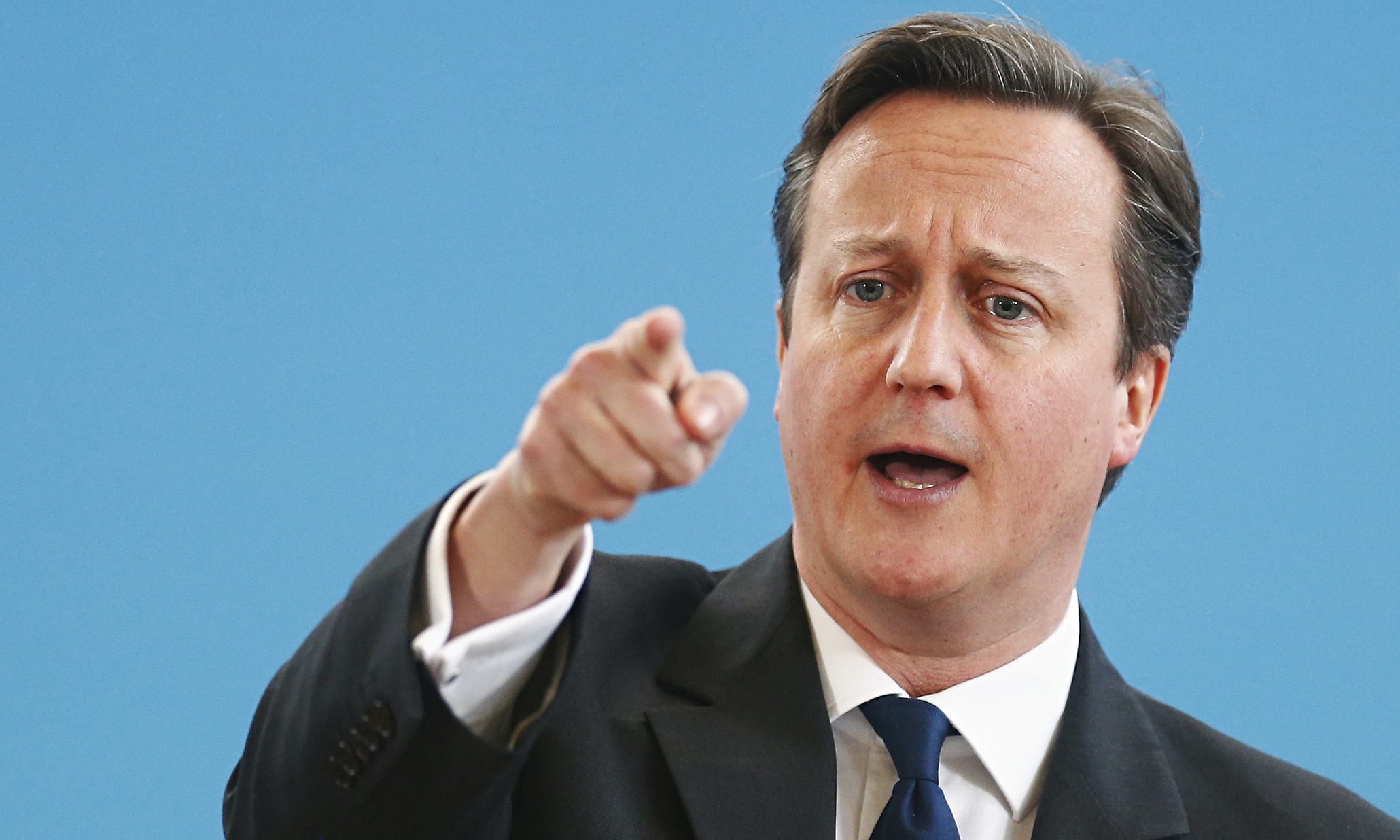 ---
Now forget the faux pas of letting slip his views about the leaders of other countries on national television, which in itself is far from ideal for any serious political figure. The bigger issue is the idea that only these far flung countries can be corrupt, which is juxtaposed with the image of Britain as a just, moral nation. This would be all well and good if it wasn't completely false.
Britain is hardly a bastion of purity, nor is David Cameron, a man who was exposed in the Panama Papers as having benefited from his fathers off shore trusts. His father, having, in a rather corrupt manner, siphoned money off through off shore funds to avoid paying tax. The Cameron's are hardly then going to be the poster family for Transparency International.
Yet this goes beyond the personal, so whilst Britain might not be a place with overt corruption, that is not to say that corruption does not exist in some forms. For instance, it is not difficult to see who influences policy and how. We've had literal examples of corruption through variouscash for access scandals, most notably with Jack Straw claiming he used his influence to to change EU rules for a firm who paid him £60,000 per year.
Channel 4's recent investigation into election financing has proven that the Conservatives spent £38,000 accommodating activists at hotels across the country, as part of the BattleBus2015 campaign but the spending was not declared to the Electoral Commission in accordance with the law. The situation is so severe that eight different police forces have launched investigations.
Party political donations require further scrutiny, the current administration is aggressively attempting to privatise the NHS, which shouldn't be a surprise given that they've received significant donations from people with an interest in private healthcare, such as investor Andrew Law, who donated over £1.2 million to the Conservative Party.
This kind of corporate lobbying is far more common in Britain than most people believe and just because it is legal doesn't mean it's transparent or just, it's simply another form of corruption.
IT's not quite the same as politicians pocketing oil money from Shell, but it is still a case of wealthy individuals having an undemocratic grip on policy and being able to use their wealth to gain access to power that ordinary people couldn't dream of.
Britain is far from perfect with the press hacking phones, press and police cover-ups at Hillsborough, Rupert Murdoch having unwavering access to senior politicians, or just the fact that Margaret Thatcher famously took her son to broker an arms deal with Saudi Arabia thatallegedly made him £12 million.
The list could go on and on and could even go into great depth about the sort of international deals Britain makes with many "corrupt" states without seemingly batting an eyelid.
Transparency International's review of Britain hits the nail on the head: "although corruption is not endemic in the UK, there are significant problems which need to be addressed." People tend to dismiss corruption in the UK, thinking it's only something that happens abroad but this isn't true. Cameron's comments merely reflect the hypocritical nature of many operating within Whitehall, regardless of their political affiliation.
Given his own involvement in the Panama papers and the election fraud engulfing his party, Cameron should choose his words more wisely in the future.